Members
Click logos for detail about each member.
Agroventures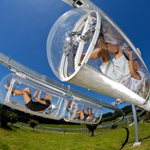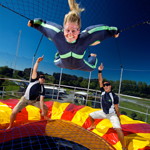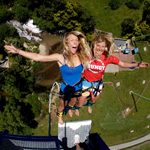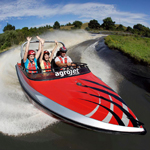 Agroventures is home to five New Zealand adventure activities, including:
The Swoop a 40m high arc swing, which plummets at 130kmph towards the earth, it's sure to make teenagers scream!
Then you'll also find New Zealand's fastest jet boating experience, the Agrojet, accelerate to 100kmph in 4.5 seconds weaving in and out of the 1km sprint course.
Is your class a competitive bunch? Then try your hand at racing on the Shweeb, the world's only human powered monorail racetrack – take on the 600m race and pedal your way into a category/country record to win prizes.
Freefall Xtreme body flying will be sure to have spectators laughing at the flyer as they are suspended above the wind column riding the air like superman/woman.
To finish it all off is Rotorua Bungy, 43m high above the Ngongotaha Stream with amazing views out to Lake Rotorua.
Activities are suitable for all ages and abilities. BBQ facilities & catering is available on request.
Agrodome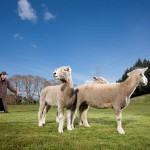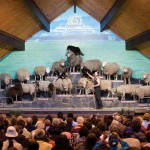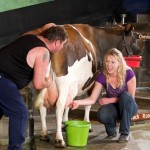 One of New Zealand's Premier attractions, the Agrodome is home to the World famous Sheep show – an informative and entertaining look at the New Zealand Agricultural Industry including 19 different breeds of Rams, Shearing Demonstration, Cow milking Demonstration and Dog demonstrations
We also have the Organic Farm tour, a tractor ride around our 350 acre working Farm. This is a chance to get up close and personal with many different farm animals and visit our Organic Kiwifruit Orchard, where you will taste Kiwifruit juice and Honey
Pavlovich
The business remains family owned giving it the stability and flexibility necessary in the bus and coach industry. Today, management is in the hands of the second and third generations, Ivan Pavlovich (Director) and Bernard Pavlovich (Chief Executive). Staying true to its origins a bus fleet still operates in Hamilton but the principal coach fleet is based in Auckland, with a satellite branch in Christchurch. The Urban Express division provides public bus services in the Auckland region
Pavlovich Coachlines operates a fleet of approx 70 buses and coaches ranging in size from 21-seat to 53-seat capacity. In transport vernacular, Pavlovich are in business for the long haul!
From tour groups and conference transfers through to day trips and overnight charters – Pavlovich Coachlines offers a complete range of buses and coaches to match your occasion and budget.
Keswick Christian Camp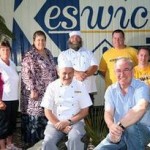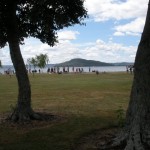 Welcome to Keswick Christian Camp, where you will find a great location, fabulous food and excellent accommodation…
Keswick sleeps 257 people on beds and bunks, in a total of 42 rooms, cabins and units. We are an excellent venue for school camps, youth and adult seminars and for business and church conferences. This is a place to develop good relationships, work co-operatively and most importantly…to create memories!
We are located in a tranquil setting on the shores of Lake Rotorua on the outskirts of Rotorua city. Keswick Christian Camp is the first Christian camp in New Zealand to be Qualmarked… and have you ever heard of a camp facility with its own hydroponic garden for growing the most delicious veges? Meals make a very important contribution to the overall camp experience and so Keswick has gone that extra mile to ensure you and your people are catered for with the very best
Kaitiaki Advenutres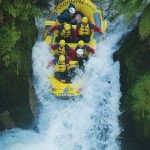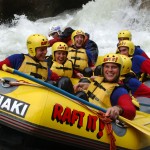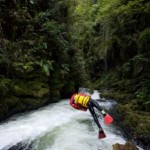 We take great pride in offering a safe, exciting and highly professional water sport experience
To us this means welcoming our clients as genuine guests with utmost care, respect and attention to their individual and personal needs. Kaitiaki strives for long term success as a result of our commitment to providing our guests with the best experience possible. Kaitiaki Adventures offer many different experiences. We take great pride in offering a safe, exciting and highly professional water sport experience
All our guides are specifically trained to offer an unforgettable trip, using their extensive overseas experience to compliment their guiding on the waterways surrounding Rotorua
With the world's highest commercially rafted waterfall (7 metres 21ft) the Kaituna River is a whitewater enthusiasts dream come true. Flowing through an extremely steep canyon, 50 minutes you will paddle 14 awesome drops, including two waterfalls and some rapids
Backyard Inn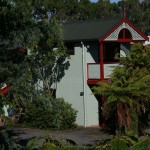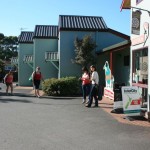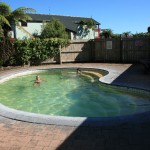 The Backyard Inn is a unique accommodation complex in the heart of wondrous Rotorua
Set in four acres of green park-like grounds it is flanked by awesome sporting amenities and Kuirau geothermal park. The Backyard Inn really does offer the best of both worlds: Outdoors in the city! You can stroll downtown in just five minutes
We are Qualmark rated eco Silver 4 family owned business with a modern, affordable accommodation experience to share. Choose from dorm, camping or chalet-style accommodation
Mitai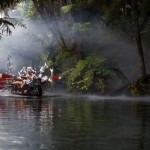 Mitai – An authentic cultural experience offering numerous educational opportunities, Mitai Maori village is home to the sacred Fairy Springs rich in traditional lore
The hangi meal is cooked in the earth as was the way in years gone by, the cultural performance recreates the stories of our past, and the hand carved waka (warrior canoe) is paddled by warriors in traditional dress. The guided bush walk relates traditional and contemporary medicinal uses of the bush flora and fauna. Take the only opportunity in the Rotorua area to see glow worms in their natural environment
Mitai welcomes you to learn a little about our world
OGO Rotorua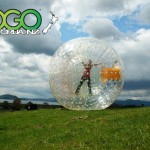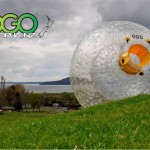 WHAT IS THE H2 OGO?
First we drive you up our hill where you can enjoy the sparkling view out over Lake Rotorua.
Then jump into the OGO on your own, or with 1-2 of your closest friends. We add 40 litres of water (cool in the summer, warm in the winter), seal your safety inside and release the OGO down the hill
The water makes you slide without spinning or tumbling in a frenzy of rushing water inside the OGO as it rolls downhill and comes to a gentle stop at the bottom.
Harness OGO
With the Harness OGO ride you are securely fastened inside the OGO before being sent rolling head over heels 220 metres down our specially designed harness track in a blur of sky and earth!
Rotorua Duck Tours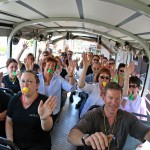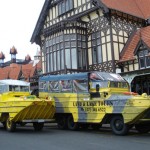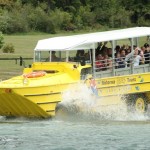 Looking for a unique and fun class experience, one that will educate and entertain?
With Rotorua Duck Tours, children can now experience the once-in-a-lifetime opportunity of a ride in a fully-restored World War II amphibious vehicle. Affectionately known as the 'duck', this vehicle is able to drive from land straight into the water and out again!
Our tours are a great introduction to Rotorua its history and its people also getting them out to the magnificent Rotorua Lakes region. Choose from some of the many options that we have available, all tours can be tailored for Geography and Tourism groups
Tour One – Rotorua City and Lakes Tour
Departs: Rotorua Information Centre and I-site
Winter: 11.00am and 2.15pm
Summer: 11.00am, 1.00pm and 3.30pm (October – April)
Tour Two – Tarawera and Lakes Tour
Departs: Rotorua Information Centre and I-site
Winter: 2.15pm
Summer: 11.00am, 1.00pm and 3.30pm (October – April
Skyline Rotorua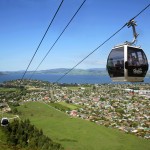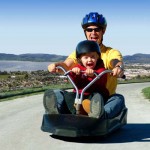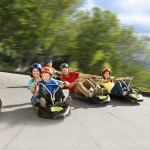 Welcome to Skyline Rotorua – Your Host for Great Memories!!!
An all weather all year round attraction suitable for all ages
Gondola – Most Spectacular Views
Gondola Rides offer the most spectacular views in Rotorua, and is the first of its kind in the Southern Hemisphere
Cableway Restaurant – Best of NZ Buffet
The Cableway Restaurant is known for its stunning views over the city of Rotorua, and its delicious selection of quality NZ cuisine
Luge – Once is never enough
A world first proudly built and designed in Rotorua. This fun filled gravity ride is on a 3 wheel cart uses a unique steering & braking system giving the rider complete control. The Luge is a fun filled activity for all to enjoy
Tamaki Tours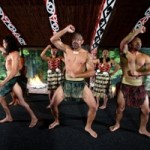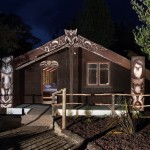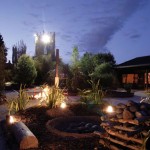 Join Tamaki Maori Village Experience for a unique insight into Maori Culture. Experience a traditional Powhiri onto our Marae and explore our Pre European Village set within a 200 year old Tawa Forest. Each traditional whare (hut) is representative of a pre-European past time /way of life. Learn of traditional hunting/fishing techniques, weaving, carving, tattooing, weaponry displays and arts of warrior training. Enjoy our powerful Cultural performance in our Meeting House – view the formidable haka, waiataaringa, poi and much more.
Indulge on the succulent Hangi feast and dessert in our dinning room
Students will gain a richer understanding and will remember their time with us long after their visit
Our company's mission is to bring our history and culture to life. And by providing these experiences for students – we also bring learning to life
Te Puia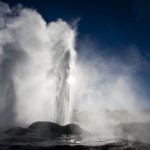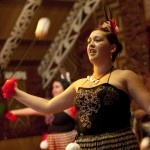 Te Puia's Kura Kaitiaki Welcome to our very special classroom coloured by the four seasons. Te Puia is New Zealand's Premier attraction and is home to the world famous Pohutu geyser, the National Carving and Weaving Schools and the internationally renowned Whakarewarewa guides
Our complimentary Waka Express (booking necessary) will transport your class through some of our beautiful walking tracks and on to our cooking pool, Ng?raratuatara. A memorable attraction for school groups is our Kiwi House. Te Puia's Te Kura Kaitiaki Programmes will be an exciting and fun way to learn more about our heritage; a living legacy of our people, culture and place
Rotorua Museum of Art and History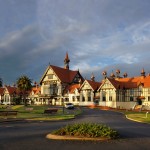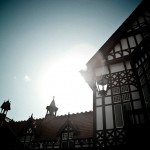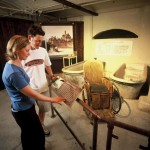 Rotorua Museum of Art and History is situated in the iconic Bath House building in the Government Gardens.
Our Education Department has held an LEOTC contract in Social Sciences with the Ministry of Education since 1998.
A must do for school groups visiting Rotorua!
We offer a wide range of exciting hands on, curriculum linked programmes for students. These include Social Studies, Tourism, Geography, History, Science and Visual Arts. (Y1 -13)
A range of both permanent and touring exhibitions are on offer
As a team we look forward to the next 18months which will see the completion of the Bathhouse building as it was originally planned. All current exhibitions will be redeveloped and new gallery spaces built
All programmes can be adapted to suit, please ask how we can meet your learning needs
Wai-O-Tapu Thermal Wonderland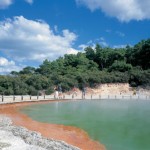 Wai-O-Tapu Thermal Wonderland provides an outstanding opportunity for Geography students to experience a natural volcanic area which brings the classroom to life
As well as being able to see at first hand some unique volcanic features, students studying the Tourism Unit will be able to better understand the dynamics of a leading attraction slightly removed from a major tourist centre
At the request of the principle teacher, staff members are available to provide an overview of the geothermal features and the dynamics of the Tourism Industry. There will also be an opportunity for students to ask questions related to the subject matter
Four Canoes Hostel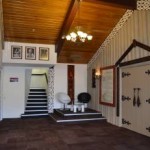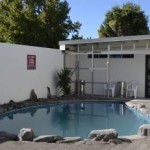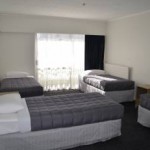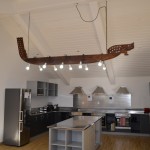 Kia Ora and Welcome to the Four Canoes Hostel
We offer clean budget accommodation located only a short walking distance to the CBD, close to shops, bus stops and supermarkets
Our facilities are great for all groups where we offer a huge self-catering kitchen, the Wharenui (meeting house) which can be used by all our groups for conferences or meetings, different room types which are have private bathrooms in each room ranging from doubles through to 8 bed dorm style rooms, perfect for groups
We also offer affordable breakfast, lunch and dinner packages that will suit all budgets
The property also boasts thermal pools, TV lounge room, FREE WIFI so we have something for all age groups
The Four Canoes Hostel also provides a 24 hour reception desk which safety is our number 1 priority for all our groups
ZORB Rotorua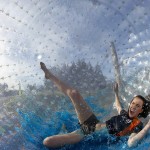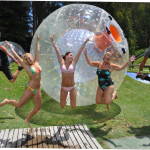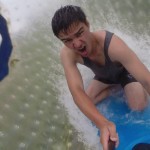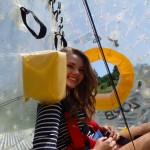 ZORB Rotorua is a business which provides safe and unique adventure experiences all over the world. We have over 18 years of expertise as the world leaders in the globe-riding activity which ZORB created in the home of adventure sports, New Zealand
ZORB Rotorua is one of the Rotorua activities that will have you laughing non-stop
You have the option of riding in our globes either Zydro (Warm water in winter, cool water in summer), Zorbit (Dry) or a new world first the Zurf (Surfing inside the globe as you roll down the hill)!! We have BBQ facilities on site and can cater for groups
We look forward to seeing you soon at ZORB Rotorua!!
Kawerau Jet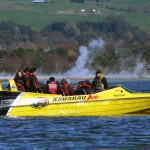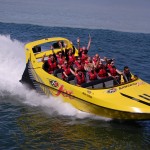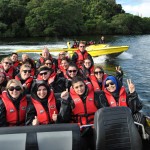 Mokoia Island Tour
Mokoia Island is located in the middle of Lake Rotorua. It is of particular interest to geographers as it is a Rhyolite Lava Dome rising up to 180 metres above the lake surface. This beautiful and tranquil Island features heavily in in many local stories and historical events. The Island is a wildlife sanctuary and is home to approximately 25 Kiwi, 5 endangered Species, 20 protected species and over 40 common species, which now call it home.
30min Jet Tour
Book a 30min Jet Tour on Lake Rotorua and experience the excitement and exhilaration of one of the areas most popular adventure activities. Feel the rush and the power as our V8's push you through the water at approximately 80 km/hr, while our professional drivers thrill you with speed, spins and adrenalin. Visit iconic landmarks such as Kawaha Point, Mokoia Island and Sulphur Bay and learn the history of the area, the people and the events that have shaped this special place into the cultural and event capital of New Zealand.